#TenYearChallenge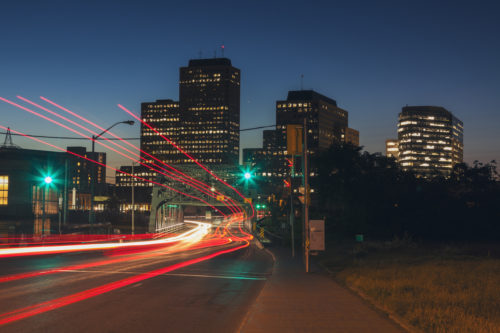 Recently social media has been filled with people taking the #TenYearChallenge. The premise is simple, share your profile picture from 10 years ago side by side with your current one. It's a fun way to look back at the past and see how much we have all changed. We thought it would be fun to take our own #TenYearChallenge and see how things stack up in Ottawa Real Estate  compared to ten years ago.
Setting the Stage: Ottawa in 2009
2009 in Ottawa had its highs and its lows. Larry O'Brien was mayor and some of the highlights for the year included Kiss playing at Bluesfest and the first state visit by American President Barack Obama (he made headlines with an impromptu stroll through the Byward Market). Everyone was buzzing about the engagement of Mike Fisher and Carrie Underwood, who called our great city home at the time, and the Olympic torch that passed through the city late that year on its way to Vancouver. Transit was also a big news story, but not because of LRT delays or safety issues; 2009 started with OC Transpo on strike and this job action would cause major headaches for most of the month of January.
The Economy
When describing the Ottawa economy of recent years, the word "growth" comes up over and over again. Things are looking good for the future but back in 2009, there was a little more uncertainty. As Nortel sold off chunks of the company, many felt that this would be end of "Silicon Valley North" and Ottawa's high tech sector. Luckily, we know now that this would not be the case; the nickname may have faded by our high tech sector is thriving in 2019. 2009 was an interesting time with Ottawa trying to redefine itself amid lots of layoffs and companies shutting their doors.
The Real Estate Market
All paperwork had to be signed by hand and multiple offers were a bit a of an urban legend in these parts; in 2009, the Ottawa real estate market was a little different than it is today. The average sale price that year was $303,888 (as compared to $407,571 at the end of 2018) and with the economic uncertainty came slower growth in the Ottawa market. The year started with prices slipping 1.4% in January and it was a decline that had started the in the fall of 2008. Overall things would turn around for the best with an annual increase of 4.9% but the year certainly started with a lot of uncertainty and fear of a real estate crash.  Luckily, the Ottawa real estate market is typically strong and steady, so even when things go down slightly, unless you are flipping properties or moving every year, if you see small dips, don't panic.  As you can see in this chart, year over year since 1956 we have only seen 3 years where the average real estate values went down slightly; 1994 (-0.40%), 1995 (-2.90%), 1996 (-1.90%).  
Ottawa's cityscape is changing rapidly, and we are seeing growth in all directions, and soon we will have a whole new way to get around with the launch of the LRT this year!  It's certainly interesting to reflect on what changes we might see in the next #10yearchallenge –  it's hard to believe it will be 2029!