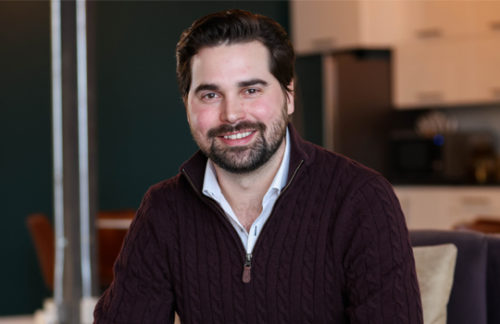 Ramsay Ferguson
Team Lead
Born and raised in the quaint, close-knit town of Carleton Place, Ontario, Ramsay has learned to appreciate the little things in life from a young age. As such, he has gained a unique perspective on the trust, companionship and quality of maintaining a lasting rapport with those he meets, serves and connects with.
In 2004, Ramsay attended Lambton College where he studied Metallurgy. For the five years that followed, he worked as an apprentice for a distinguished sculptor in Ottawa and adapted quickly to the fast-paced working environment that transpired throughout this portion of his career. During this time, Ramsay established a drive like none other, developing esteemed professionalism, motivation for success, and attention to detail.
In 2010, Ramsay attended Ontario Real Estate College and moved permanently to the city of Ottawa where he began his journey in real estate. From day one of his career – and ongoing throughout – Ramsay committed primarily on homebuyers; educating his clientele on the growing real estate market, coaching them in their decision-making process, and guiding them as they make a strong, life-changing commitment. Ramsay takes pride in his distinct honesty, his defined aptitude, and his natural knack of coaching. He has become a well-connected Sales Representative within the city of Ottawa and the real estate community, achieving top percentile results year after year across the country.
As a strong communicator, dependable self-starter and trustworthy agent, Ramsay Ferguson looks forward to working with you!